Family Photo: Scott Baio and His Lovely Ladies
Smile! It was a family affair for Scott Baio when he headed into the Beverly Hills Hotel in Los Angeles on Monday. With daughter Bailey DeLuca, 2, in his arms and wife Renée by his side, the trio stopped for a quick photo before they made their way to the first annual Oscar Suite of 100 Stars.
The 82nd Academy Awards will air live Mar. 7th on ABC from the Kodak Theatre in Hollywood starting at 8 p.m. ET.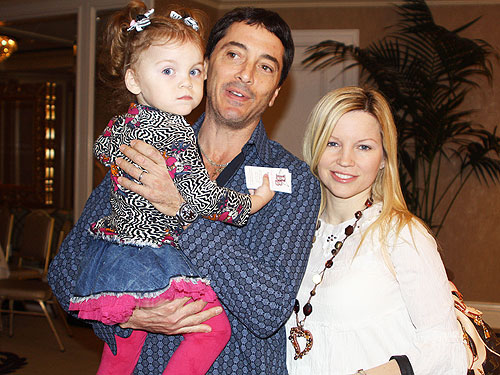 Fame