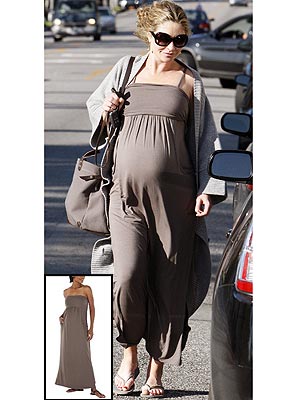 Ramey, Courtesy of Target
Who says you have to spend big bucks to look stylish while pregnant?
On Valentine's Day, we spotted Rebecca Gayheart — who's due any minute with her first child — in a simple, yet chic maxi dress.
After a bit of sleuthing, we were able to track it down. It's the Fox sleeveless dress from the Chiarakruza capsule collection for Target, which launched last week.
We love the taupe-y color because it works with every skin tone. Plus, it sports easy-to-access side pockets and removable straps.
The best part? It's only $35. Talk about a steal!