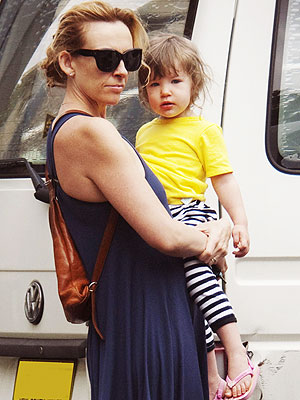 Fame
In the midst of more rain and snow, we wish it was flip-flop weather in much of the United States too!
Actress Toni Collette and daughter Sage Florence, 2, beat the heat in Sydney on Tuesday while running errands with husband Dave Galafassi.
Toni's hit show, United States of Tara, returns to Showtime with it's season premiere on Mar. 22nd.