Family Photo: The Vodianova-Portmans Show Some Love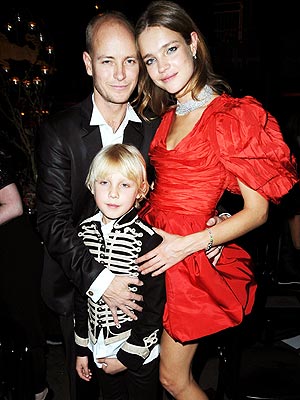 Richard Young/Startraks
Russian model Natalia Vodianova kept things in the family circle as she played hostess at The Love Ball, where she was joined by two dates: husband Justin Portman and the couple's 8-year-old son, Lucas!
The fashionable event, held at The Roundhouse in London, not only was about glamour — Kate Moss and Donna Karan were among the guests — but it also benefited Natalia's charity The Naked Heart Foundation, which builds playgrounds in her native country.
But two other VIPs had to sit this one out: The couple's daughter Neva, 3 ½, and son Viktor, 2. Sorry, kids!