Meet Scott Foley's New Daughter!
Actor Scott Foley and wife Marika Dominczyk brought their new baby daughter along to a luncheon for the Epidermolysis Bullosa Medical Research Foundation last Saturday at La Cachette Bistro in Los Angeles. This is the first time the low-key couple — who confirmed the pregnancy in October — have shown off their little one. Details on her name and birth information are unavailable at this time. See a second photo on PEOPLE.com!
Stars including James Marsden, Cougar Town's Josh Hopkins and Big Bang Theory's Kaley Cuoco joined Scott and Marika for a private brunch, wine tasting and silent auction to benefit EBMFR.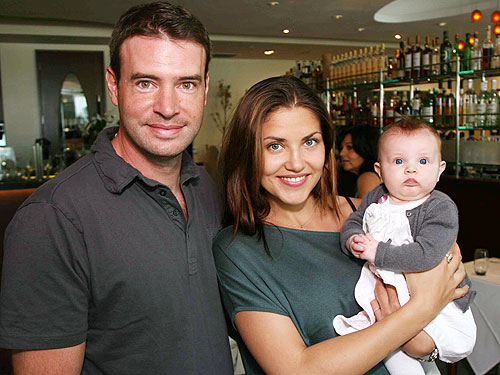 Alex J. Berliner/BEI
-– Julie Jordan