Happy birthday to Magnus Hart Swanson Eisler! The toddler turned three on Tuesday, celebrating the milestone with his parents, actress Kristy Swanson and skater Lloyd Eisler, brothers Seth, 4, and Ethan, 5 ½, and friends at iFly Indoor Skydiving on Sunday in Hollywood, Calif.
Guests then gathered at the Hard Rock Cafe, where they ate a dinosaur cake and cupcakes by Sweet E's Bake Shop. Friends of Magnus left the party with new lunchboxes from Yubo, Mabel's Labels personalized bag tags and sticky labels and Heelys gift certificates.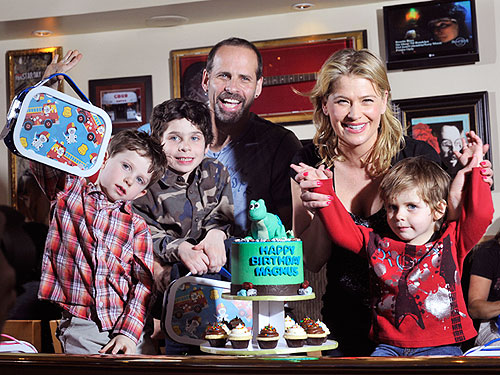 Cherie Steinberg/CherieFoto for use on CBB
Click below for two more photos from the party!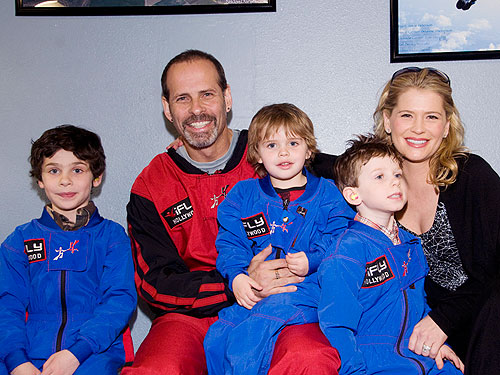 Cherie Steinberg/CherieFoto for use on CBB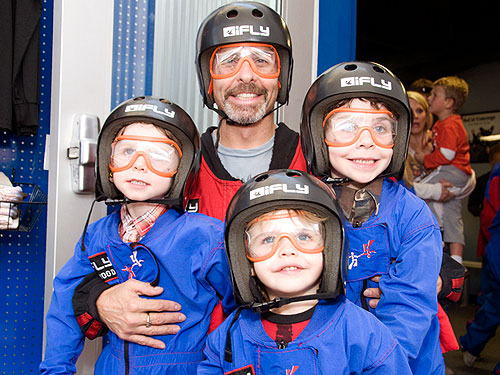 Cherie Steinberg/CherieFoto for use on CBB