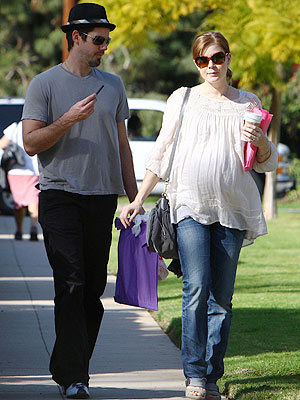 GSI Media
She's been making her mark on the red carpet as of late, but Amy Adams kept it casual during a weekend jaunt to the Brentwood Market with fiancé Darren Le Gallo on Tuesday.
After spending the past year filming and promoting Julie & Julia and Leap Year, Amy, 35, says she's happy to take it easy as she awaits her baby.
"It's been good for me," she says. "I've benefited a lot from taking some downtime and working on friendships and really reconnecting with my fiancé."
Amy and Darren expect their first child this spring.