Muu Ray Collection: Nursery Furniture for the Modern Baby!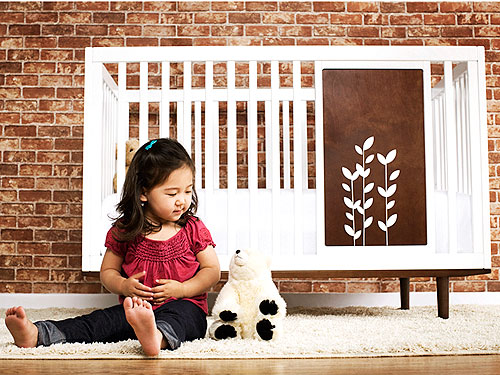 Courtesy of Muu Ray Collection
Want nursery furniture that doesn't scream boring? Check out the beautifully crafted (and eco-friendly!) Ray Collection ($795 – $925) by Los Angeles based design firm Muu.
Made from locally-sourced solid maple and recycled wood MDF (medium-density fiberboard), the line includes two cribs, a dresser and a storage unit. Plus, like the company's fun, colorful Sam Collection, you can mix and match the decorated panels — no wonder supermodel and mom Karolina Kurkova is a fan.
We really love the Eames-inspired Ray crib ($925, above) in the white/hazelnut combo. It's simple, yet oh so modern. The Ray Storage ($795) is also a great piece. It features easy-to-access open shelves on the side and the front.
Shop the full collection here. Or search for stores in your area.