Go Green with Robeez's New Eco-Friendly Shoe Collection!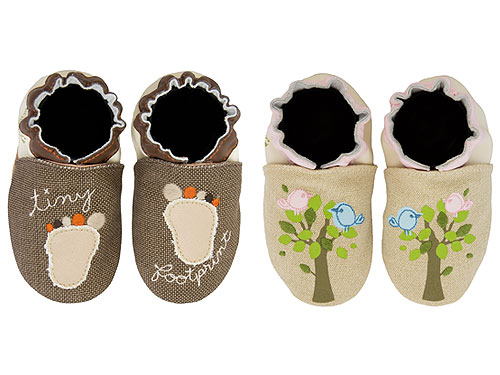 Courtesy of Robeez
Sure they have pint-size feet to begin with, but now, you can make your baby's carbon footprint even smaller with the new eco-friendly footwear from Robeez.
Available in both the company's soft sole and 1st Stepz collections, each style is made of canvas derived from organically-grown cotton and recycled leathers. Plus, the inner linings are chrome-free leather, which keep mini feet (and toes) breathing easy and smelling fresh.
And true to the Robeez aesthetic, the shoes feature fun, colorful designs — frogs, footprints, flowers and more — created with environmentally-friendly, water-soluble inks.
Prices start at around $22 and are available online now. Though they won't realize it, your little ones will be taking the first step toward an eco-conscious life!
— Kate