Lyric Culture Debuts Rockin' Line of Kids Tees!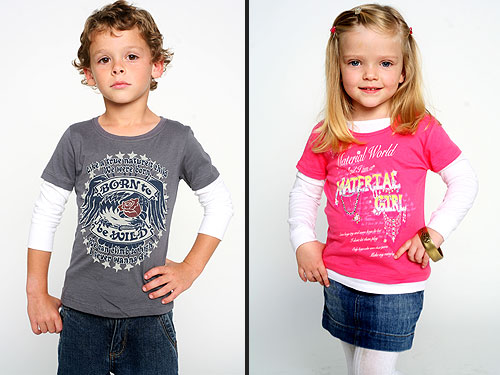 Courtesy of Lyric Culture
Most of us can remember belting out the words to our favorite pop and classic rock tunes. Now you can share them with your little ones. Designer t-shirt company Lyric Culture — Denise Richards is a fan — has launched a super cute line of layered tees for kids that sport lyrics to some of music's biggest hits.
Put your mini rebel in the "Born to be Wild" ($39, above left) t-shirt — he'll look super cool. Got a budding fashionista on your hands? She'll love the "Material Girl" ($39, above right) version.
Check out the rest of the collection here (boys and girls).