Howie Dorough Gives Us a Peek at James!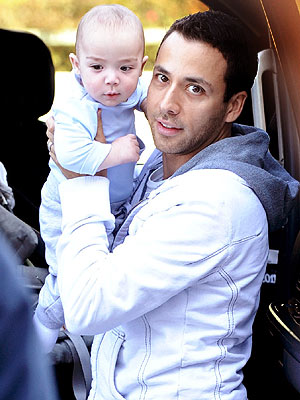 National Photo Group
Meet James Hoke Dorough!
Howie Dorough lifts his baby boy, who will be 9 months old on Saturday, out of the car as he arrives at LAX with wife Leigh on Wednesday in Los Angeles, Calif.
The Backstreet Boy, 36, welcomed his son — a preemie who weighed in at 4.5 lbs. — last May.