Meet Rocco Rio Reynolds!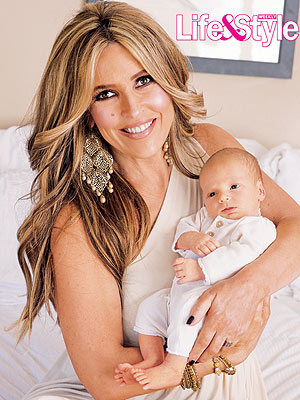 Courtesy Life & Style for use on CBB
As co-anchor of the morning show Good Day LA, Jillian Barberie Reynolds is used to functioning on barely any sleep.
That skill is coming in particularly handy with her second child, newborn son Rocco Rio, 3 weeks.
"I'm up every three hours," Jillian told Life & Style during an exclusive interview at her LA home on Jan. 27.
"I don't care. I Twitter while I'm breastfeeding him. I call it breast-tweeting!"
Jillian wasn't quite as laid-back about Rocco's Jan. 11 arrival — two weeks early — via cesarean section.
But she, husband Grant Reynolds (a stay-at-home dad) and their daughter, Ruby Raven, 2 ½, are happy just to go with the flow when it comes to their newest family member.
"At my age, I was so lucky to get pregnant without help," Jillian, 43, says. "We didn't plan it. It was just natural."
And in this economy, she also feels fortunate to have a steady mom-friendly job.
"I have the perfect mom gig," says Jillian, who is eyeing a late March or early April return to TV. "I work three hours a day on Good Day LA, and I'm home by 10:30 a.m."
Source: Life & Style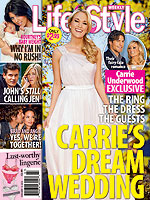 Courtesy Life & Style for use on CBB