The Hannigan-Denisofs: Happy House Hunters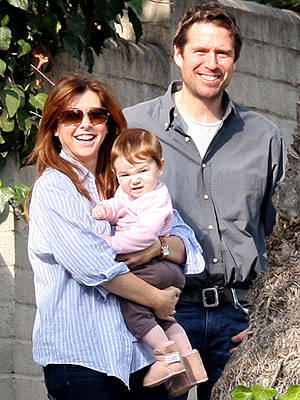 Bauer Griffin
Alyson Hannigan and Alexis Denisof seem excited to be house-hunting, but 10-month-old daughter Satyana Marie doesn't look quite as thrilled!
The trio met with a real estate agent to look at various properties in Santa Monica, Calif., on Monday.
The How I Met Your Mother actress, 35, and Alexis — her former Buffy costar — wed in October 2003.