Will Ferrell and Viveca Paulin Say Farewell with 'Free Bird'
Who's that Ronnie Van Zant lookalike and the pregnant hippie dancing beside him? Why, it's Will Ferrell and Viveca Paulin, of course! The comedian and his expectant wife gave Conan O'Brien a musical send-off Friday evening, performing Lynyrd Skynyrd's "Free Bird" on the host's final show — complete with cowbell!
Will, 42, and Viveca, 40, are already parents to Magnus, 5 ½, and Mattias, 3, and expect a third son this month.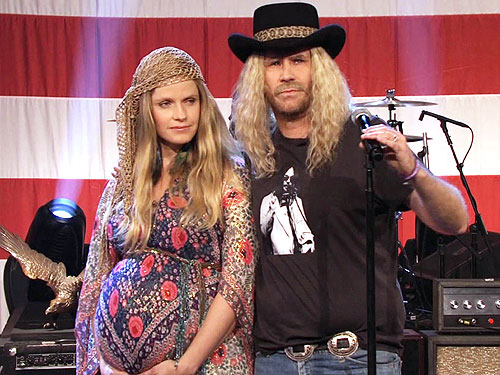 Courtesy Conan O'Brien
Check out the hilarious video below!

Vodpod videos no longer available.