Mini Must-Have: Honor Warren's Brown Booties!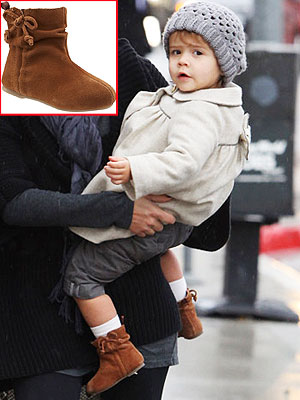 Splash News Online
From silver Mary Janes to sporty red sneaks, Honor Warren's shoe collection is drool-worthy.
A few days ago, we spotted the adorable toddler wearing Gap's Ruched bow boots ($37) while shopping with mom Jessica Alba.
Her stylish footwear is made of 100% suede and sports a super cute side bow. Soft and comfy, they're the perfect shoe for a casual rainy day outing.