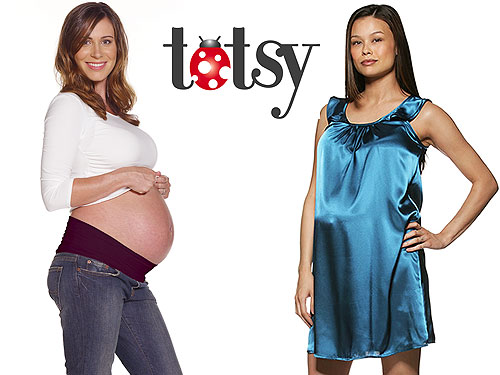 Courtesy of Totsy.com
Whether you're still sporting a baby bump or already a mom, Totsy.com — the invitation only sales site for trendy mothers — is hosting a blowout sale this week that's definitely worth checking out.
Right now, you'll find NOM's hip and trendy maternity clothing, as well as Mommy Makeup's chic, easy-to-use makeup kits (concealer, eye shadow, mascara, blush, lip gloss) at up to 40% off.
Tomorrow, stock up on the handy (and comfy!) BellaBand in a range of cool colors. At $26 to $28 a pop — which is 50% off retail — it's a great deal!
Love to show-off your maternal status? Buy some mom-inspired sparkle from MaStyle starting Jan. 21. Discounted prices range from $42 to $399.
Not yet a member? Click here to join and use invitation code: CBB.