Jessica Alba and Honor Lunch at Le Pain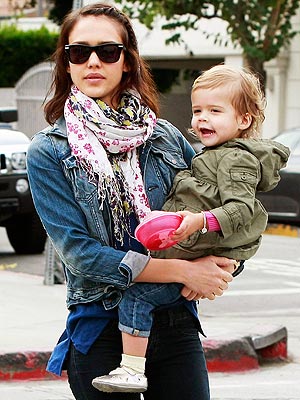 ME/Rocstar/Flynet
Jessica Alba gave talkative daughter Honor Marie a lift while out for a birthday brunch on Saturday with husband Cash Warren, who turned 31 the following day, and mother-in-law Jenny (not pictured).
The group stopped by a used bookstore to pick up some new reads for the 18-month-old, then ate at Le Pain Quotidien in West Hollywood, Calif.
See more family photos in our Alba-Warren photo album.
Honor wears babyGap's Cargo Parka in Cactus ($40) and Sweet Shoes' Sweet Janes in Metallic Silver ($30).