Review: MimiTENS Cold-Weather Proof Mittens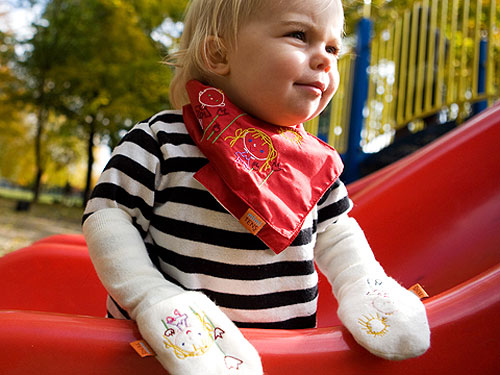 Courtesy of MimiTENS
You know that space between your little one's elbow and wrist that always gets cold during the winter? Well, MimiTENS' adorable mittens have got it covered — literally.
Made in Canada (and we Canadians know a thing or two about cold weather protection!) from Oeko-Tek bamboo fleece, cotton, Thinsulate and lycra, the mittens have extra long, stretchy cuffs that stretch over a child's arms to keep them extra warm. They're also designed with a snug fit so they won't slip down.
For baby, you'll find loads of thumb-less styles ($27 – $29) in soft fleece or nylon. The toddler versions ($31) — they have thumbs — come in fun colors and prints. Make sure to also check out the company's matching hats and scarves. They're equally cute and cozy!
Added bonus: All MimiTENS products are eco-friendly with a portion of their profits being donated to a number of charities.
— Stephanie
CBB Deal: Until Jan. 18, enter code: celebBB15 for a 15% off sitewide discount.