Jenna Elfman's Belly Measures Up!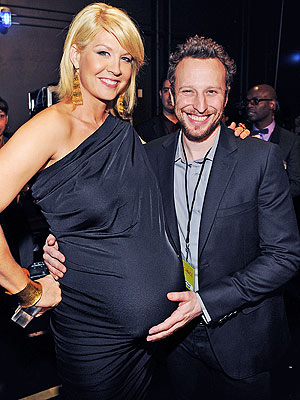 CBS/Mark Davis/Landov
Just how big of a bump is Jenna Elfman sporting?
Husband Bodhi measures from back to front at Wednesday evening's People's Choice Awards, held at the Nokia Theater in Los Angeles, Calif.
Although Jenna's show Accidentally on Purpose lost out to Glee for favorite new TV comedy, the actress, 38, was still in a great mood at the awards show, sharing her fashion secrets with Us Weekly.
"This year, Alexander McQueen made all these great dresses that fit my pregnant body — and that's good for my morale as a pregnant woman," she joked.
"I'm staying in great shape by fooling you by wearing black. In my first trimester I craved macaroni and cheese, which is why I'm fooling you by wearing black."
Although her second son isn't due until early March, Jenna says she's crossing her fingers and hoping for a "late February" arrival instead!