Nicole Kidman and Sunday Take to the Skies!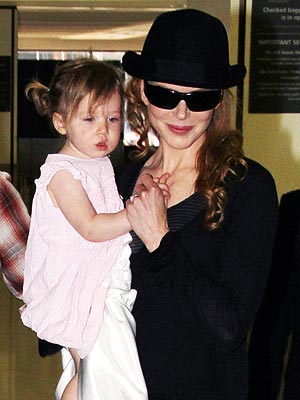 Picture Media/INF
Attempting to go incognito in a hat and shades, Nicole Kidman kept a tight grip on pigtailed daughter Sunday Rose, 18 months, as they took off from the airport in Sydney Tuesday.
After spending the holidays Down Under, the actress and husband Keith Urban touched down in Los Angeles later that day.