The Spelling-McDermotts Ring in 2010!
Happy New Year from the Spelling-McDermotts! Dean, Tori, Liam Aaron, 2 ½, and Stella Doreen, 19 months this week, rang in 2010 with the help of a few party horns and festive hats!
Next up for the foursome? The new season of their reality show, premiering in March.
See more images of the family in their photo album.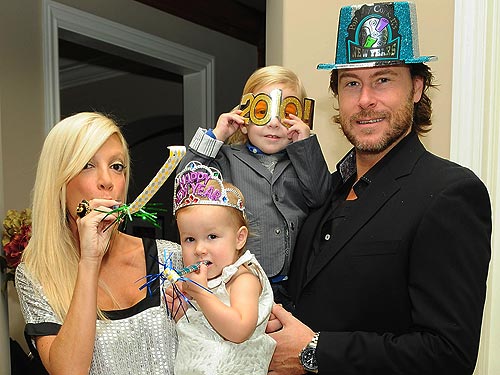 Albert Michael/Startraks
Stella wears babyGap's Metallic Brocade Shift Dress in Metallic Silver ($40).