Cam Gigandet Goes Out With His Girls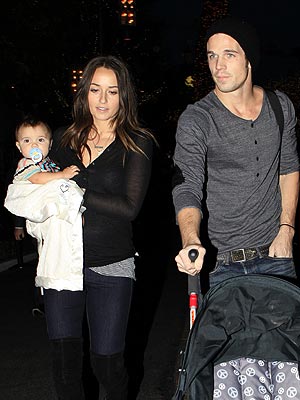 CelebrityJuicer/Splash News Online
Cam Gigandet takes a break from the sling and gives mom Dominique Geisendorff a chance to tote their tot on a Sunday evening shopping trip in Hollywood, Calif.
The hands-on dad, 27, still lent a hand, taking charge of 8-month-old daughter Everleigh Ray's stroller and diaper bag!
Cam pushes an Amy Coe Peace, Love, Kids Umbrella Stroller ($70).
Dominique wears Isabelle Grace's personalized name bar mommy necklace ($162, it reads "Everleigh"), gifted to her in the Jewels & Pinstripes New Girls in Tinseltown Gift Bag. CBB Readers: Get 15% off your online order by using code JP15 at checkout.