Amy Adams Debuts Her Baby Belly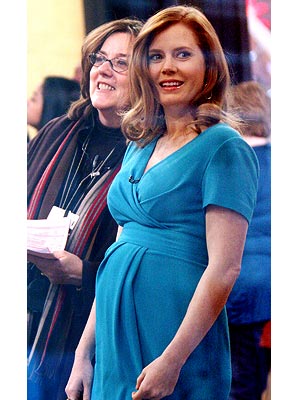 Roger Wong/INF
Showing off her burgeoning bump, Amy Adams gets prepped for an appearance on Good Morning America on Monday in Manhattan.
Although many actresses may find undertaking a press tour while expecting to be exhausting, Amy, 35. is thankful for the opportunity.
"I feel pretty good, I have to say. It's been good," she tells USA Today. "I've been doing a lot of curling up at home so it's nice to get out and be active."
Amy, whose new film Leap Year opens Friday, is due this spring with her first child with fiancé Darren Le Gallo.