Mini Must-Have: Max Bratman's Fun Rain Boots!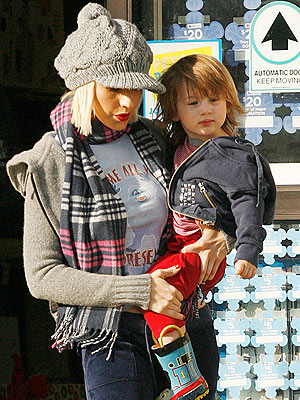 INF
On a recent trip to Petco, celeb mom Christina Aguilera stepped out in a super cozy outfit — pom pom hat, hooded sweater, plaid scarf and velour sweats.
But it was son Max Liron's adorable shoes that really caught our eye.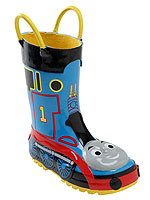 Courtesy of Nordstrom
We did a little digging and we found out his Thomas the Tank rain boots ($32.95) are by Western Chief.
Made of all-natural rubber, they sport long side handles for easy on and off access. Plus, this is just one of the company's many fun styles. They also make Hello Kitty, Ladybug and Batman versions.
Max, 23 months, is also wearing Splendid Littles' ribbed stripe shirt and pant set ($64) in red.