Mommy Must-Have: Jessica Elliot 'Mama XOXO' Bracelet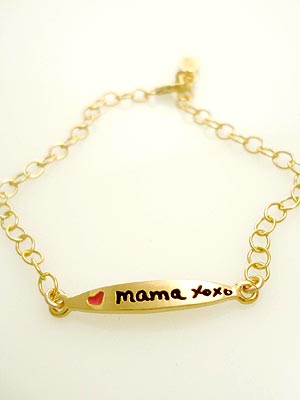 Jessica Elliot Mama XOXO Bracelet
Hollywood-based Jessica Elliot — the go-to-jeweler for hip celebs like Kate Hudson, Halle Berry and Ashlee Simpson-Wentz — has debuted a chic collection of ID bracelets called Colorful Words.
We love the "Mama XOXO" version ($72 for vermeil and $58 for sterling silver) pictured left — it's the perfect gift for a new mom.
Make sure to check out the rest of Elliot's affordable, vintage-inspired pieces. Right now, she's offering an exclusive 20% discount to CBB readers until Jan. 30. Just enter code: CBB2009 at checkout. Shop away!