Kendra Wilkinson Cuddles With Her 'Best Gift'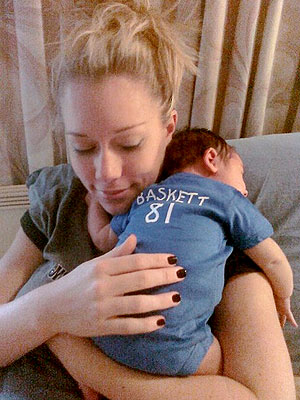 Courtesy Kendra Wilkinson
Too cute!
Sharing a snapshot of herself and 2-week-old son Hank Randall, Kendra Wilkinson posted a holiday message on her Twitter feed this week, adding,
"lil man n i r jammin to some stevie wonder. Hope yall had a great xmas. the best gift i got is in my arms now..how bout u?"
Hank is the first child for the reality star, 24, and husband Hank Baskett.
See our gallery of Kendra's top ten pregnancy blog photos here!