Cheryl Hines and Catherine: Sweet Treats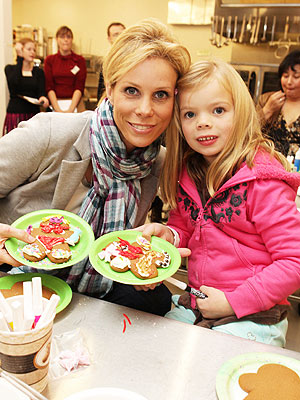 Eric Charbonneau/WireImage
Curb Your Enthusiasm star Cheryl Hines, 44, has apparently succeeded in channeling 5 ½-year-old Catherine Rose's love of decorating into something a bit more charitable! The mom-daughter duo took part in the St. Joseph Center's GingerBread For Good benefit on December 10 in Venice, California.
Earlier this year, Cheryl joked that her daughter's obsession with paint-your-own pottery had become "a vicious cycle."
"Now, every time I take her back to pick up her pottery, she wants to color something else."
With a motto of "Planting Hope, Growing Lives," the St. Joseph Center currently offers ten programs at seven different locations in Westside Los Angeles County, ranging from childcare for impoverished families to money management for homeless veterans.
Catherine is Cheryl's daughter with husband Paul Young.