5 Healthy Holiday Snacks for Moms (and Kids)!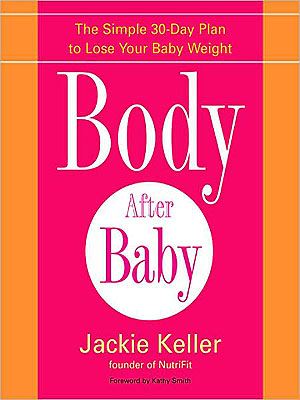 Body After Baby
Shedding postpartum pounds at any time of the year is hard enough. But with the holidays coming up and yummy food everywhere you turn, it can be darn right impossible.
Author (Body After Baby) and Nutrifit founder Jackie Keller — the expert celeb moms like Gwyneth Paltrow, Uma Thurman and Jessica Alba turned to when they were looking to return to their pre-baby figures — recently shared some nutritional tips for new moms (including moms with not-so-new baby weight) with us.
Click below for her top five healthy holiday snacks
1. Fresh fruit with edible peels, like apples and pears, are top notch snacks — and even better when combined with 1/2 oz. nuts (like 11 almonds or 6 walnut halves). Since they don't require refrigeration, they're perfect.
2. Lowfat peanut butter and all fruit preserve sandwiches are easy to make and take. If you're not a peanut butter fan, consider light cream cheese (also known as Neufchatel cheese) — either one on a slice of whole wheat bread will tide you over from meal to meal in a healthy way.
3. String cheese or individual portions of lowfat cheddar cheese are ready-to-go when you are. Couple them with a piece of fruit or 1 oz. of whole grain pretzels.
4. Individual serving cups of lowfat yogurt or cottage cheese are good snacks to take along in your insulated lunch cooler (make sure you put in a frozen ice pack, even if you don't think it's too warm outside).
5. Energy bars or trail mixes are great in-between-meals snacks. Just make sure no more than 30% of their calories are from fat and they have at least 3 g of fiber. Also check the nutrition guide on the back. Even though they're healthy, some brands are full of sugar and extra calories. Try my NutriFit High Energy Bars or Mighty Mom Mixes (CBB reviewed them here). They're balanced, wholesome and delicious!
Note: Breastfeeding moms need an additional 500 calories per day. It would be great if at least 100 of those calories came from nonfat or low-fat dairy sources (cottage cheese, yogurt, string cheese), 200 from whole grains (an additional 1/2 cup of cooked brown rice or whole wheat pasta, or 2 slices of whole wheat bread) and 200 from protein (4 oz. of chicken, turkey or fish).
—Stephanie