Roger Federer and Family: Double Take
Tennis ace Roger Federer will undoubtedly be checking his list twice this Christmas!
The 28-year-old World No. 1 on Tuesday shared a new family photo via Facebook. Identical twins Myla Rose and Charlene Riva, 5 months today, are seen sitting contently for Roger and wife Mirka, whom he wed in April.
"Many fans have asked for an updated picture of our girls so we thought we'd post this picture for the holiday season," Roger writes. "Our entire family wishes you a safe and happy 2010."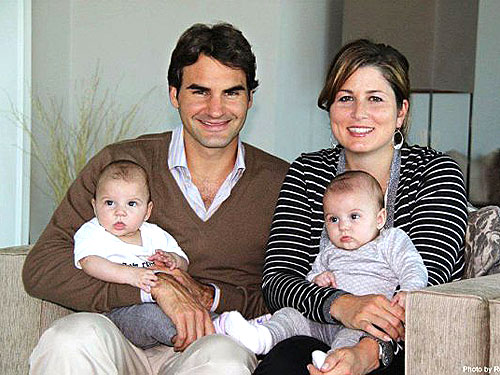 Courtesy Roger Federer