Look for Less: Nahla Aubry's Parisian Chic!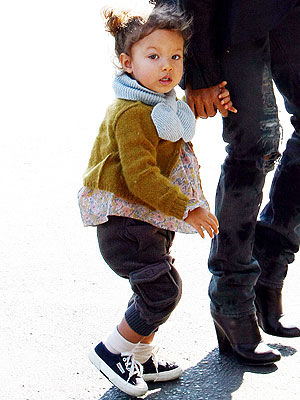 Ahmad Elatab-SaleemElatab/Splash News Online
Halle Berry's glam, yet laidback style seems to be rubbing off on 21-month-old daughter Nahla Ariel Aubry.
We recently spotted the chic mother-daughter duo on a grocery run and, well, the tot's Parisian-inspired ensemble left us drooling.
From the adorable necktie scarf to the classic sneaks, she was beyond well put-together.
And we weren't the only admirers of her look — a few of you loved it too! Well, you're in luck. We've scoped out some similar but more affordable pieces. Plus, we've got an exclusive deal on her actual scarf!
Click below for our Look For Less outfit!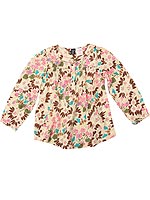 GapKids Long Sleeve Pintuck Floral Top
Blouse: Nahla's Bonpoint Dava Blouse in Medium Pink Flowers ($135) adds a subtle hint of color to the outfit's muted tones. GapKids Long Sleeve Pintuck Floral Top ($17) is a super cute — and affordable — alternative! Here's the same shirt for bigger girls.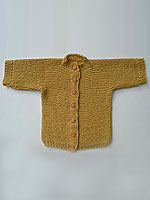 Grandma for Kids Scandinavian Shop's Dark Yellow Cardigan
Cardigan: Finding a sweater in the same hue as Nahla's wasn't easy. But we found something close — a handmade cotton cardigan ($12) from Kids Scandinavian Shop. This fab find is only available in 3-6 months, so for toddlers, try Old Navy's Rosette Cardigan ($19.50). Even though it's not yellow, we think the pink sweater contrasts the flowery blouse just as well.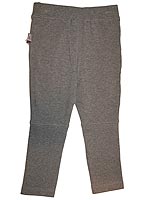 Estella Jersey Leggings
Pants: Next, keep her comfy with a pair of soft leggings that give a baby girl plenty of mobility. We recommend Estella's Jersey Leggings ($25), a cozy pair made of an organic cotton blend!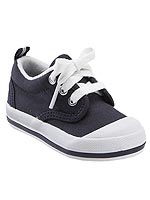 Keds Graham Lace-Up Sneaker
Shoes: Lil' Nahla's sporting celeb favorite Superga's Classic shoe ($45). For a similar style at nearly half the price, check out the Keds Graham Lace-Up Sneaker ($25)!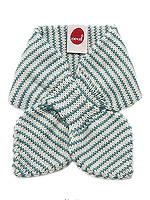 Oeuf Neckie Scarf
Scarf: We searched high and low, but nothing could compare to Nahla's luxe Oeuf Neckie Scarf ($48)! Fortunately, Oeuf is offering readers an exclusive deal! Save 15% by entering coupon code: "neckie" at checkout. Hurry, this deal ends Friday!
— Anya