Gwen Stefani and Kingston: Color Block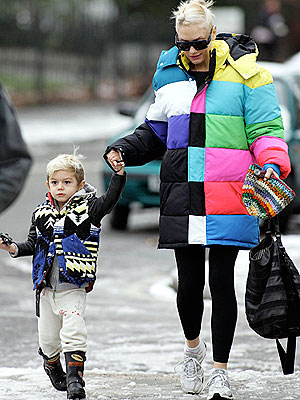 Alex Jackson/WENN
Rockin' it retro style!
Sporting a bright– and funky! — TV test pattern coat, Gwen Stefani had a tight grip on 3 ½-year-old son Kingston James McGregor as the pair kept their footing despite the icy start in London this morning.
All bundled up to brave the cold weather, the two slipped in their warm-up with a brisk walk as they headed to the gym.
Gwen, 40, and Gavin Rossdale are also parents to Zuma Nesta Rock, 16 months.