Enter to Win Our Petunia Pickle Bottom Holiday Bag Giveaway (A $135 Value!)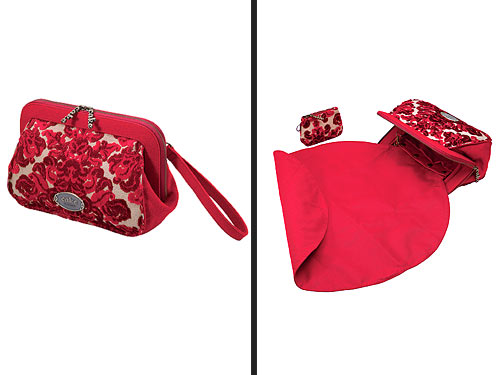 Petunia Pickle Bottom
'Tis the season to be jolly — and stylish! Star favorite (Salma Hayek and Julia Roberts are fans) Petunia Pickle Bottom is adding some holiday cheer to their chic Cake collection of diaper bags. You can now buy the Cameo Clutch ($135), Society Satchel ($325) or Cosmopolitan Carry-All ($349) in a limited edition Red Velvet that's perfect for the fashionable mom on-the-go!
To celebrate this new festive hue, the company's giving away a Cameo Clutch (pictured above) to one lucky reader. Hurry up and enter! It's super roomy and waterproofed inside. Plus, it comes with a water-resistant changing pad.
Online entries must be received between 12:01 a.m. Eastern Time ("ET") on 12/21/09 and 11:59 p.m. (ET) on 12/27/09. See Official Rules.