Caught Caring: Save Darfur and Propr
The humanitarian crisis in Darfur is a common refrain from celebrities, and for good reason: With millions displaced and hundreds of thousands dead in what has since been deemed a genocide, Darfur should matter to celebrities and non-celebrities alike. More than six years after the conflict between the Sudanese government and the Darfuri rebel movements began, the United Nations estimates that 4.7 million people living in this westernmost province of Sudan continue to be affected — out of a total population of 6 million.
No stranger to philanthropy, David Arquette has recently teamed with Save Darfur to bring further attention to this worthy cause, through his California-based clothing brand Propr. Co-founded with fellow celebrity dad Ben Harper, Propr today introduced a limited edition t-shirt which features a unique design that is symbolic of Save Darfur's ongoing effort, with a portion of all proceeds going to the organization.  The 38-year-old actor — who designed the t-shirt himself — said he was "honored" to have been given an opportunity to "raise awareness of the human rights abuses in Darfur." He adds,
"Every action, whether big or small, can make a difference to those suffering."
With a motto of "clothing with a conscience," David hopes that the collaboration will connect customers with the crisis while also raising funds to support Save Darfur's mission. Those goals include an end to the violence against civilians in Darfur, the facilitation of adequate and unhindered humanitarian aid, the establishment of conditions for the safe and voluntary return of displaced people to their homes, the promotion of a long-term sustainable development plan and accountability for the perpetrators responsible for the crisis.
Jerry Fowler, President of the Save Darfur Coalition, expressed gratitude to Propr for its effort to "advocate for the millions of Darfuris whose voices cannot be heard from refugee camps in and around Sudan." Although the situation garners infrequent headlines within the United States, Jerry reminds that Darfur "remains critical, with rape, intimidation and insecurity still very much a part of everyday life."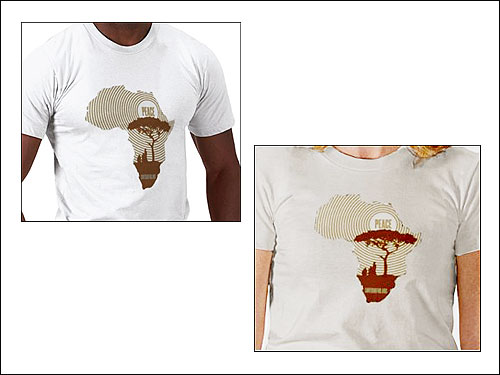 Save Darfur Tees
To purchase the t-shirt, visit SaveDarfur.org or ProprClothing.com. For more information on other ways to help, click here.