Poll: What Do You Think of Willow Smith's Edgy New Haircut?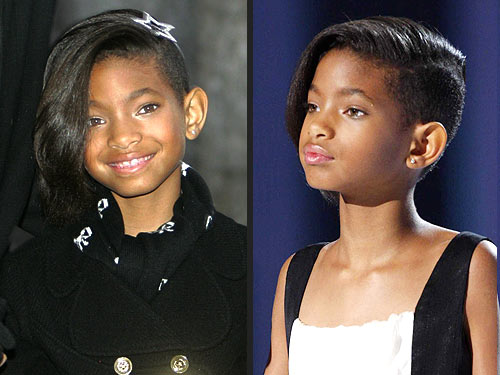 Marius Gulliksrud/Stella Mictures/Abaca; Scanpix-US/Sipa
Taking her beauty cues from pop singers/stylesetters Rihanna and Cassie, Willow Smith, 9, debuted an edgy new hairstyle last week while hanging out with her parents and big bro, Jaden, at the Nobel Peace Prize ceremony and concert in Oslo, Norway.
The daring tween — with the presumed sign-off from parents Will Smith and Jada Pinkett Smith — went for an asymmetrical (one side shaved, one side shoulder length) style. We think it looks super cute, but we're not sure we're ready for this to become a trend for the kiddie set.
Click below to take our poll and tell us your thoughts in the comments!