Elisabeth Röhm's Energetic Easton!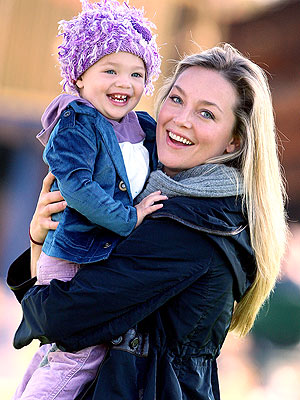 Tom Vickers/Splash News Online
Making the most of a sunny morning, actress Elisabeth Röhm and daughter Easton August, 20 months, enjoy a playdate at the park on Thursday in Venice, Calif.
"Easton's beginning to talk right now which is a tremendous milestone, so that's pretty exciting to see her really put her words together," the Heroes actress recently told CBB, sharing that her baby girl has taught her to roll with the punches a bit more.
"You can't sweat the small stuff. Days of being a control freak are out the window. You really have to roll with life more. She's given me a strong sense of peace and confidence to trust my instincts."
Dad is Ron Wooster.
Easton wears a Zooni Purple Reign hat ($32.50) and Kicky Pants Bamboo Cord Jacket ($34).
Click here to see yesterday's cutie!