Call it the silly life. Nicole Richie squeezes next to Joel Madden and their daughter Harlow Winter Kate, 23 months, and new arrival, 3-month-old son Sparrow James Midnight, for this series of whimsical family photos posted on her Web site. Nicole, 28, has been recovering from pneumonia, and from the looks of things, bed rest is doing her some good!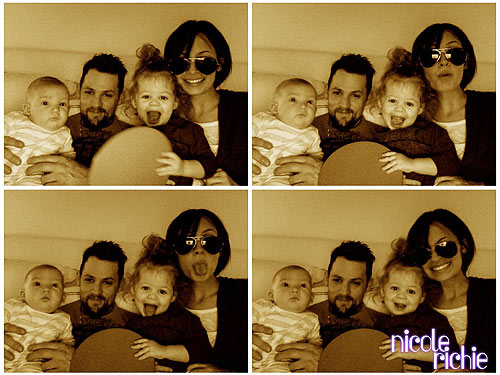 nicolerichie.celebuzz.com
— Mike Fleeman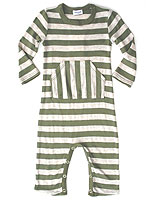 Splendid Littles Oatmeal Rugby Stripe Romper
Sparrow wears Splendid Littles' Oatmeal Rugby Stripe Romper with Kangaroo Pocket ($50).