Cute Find: MAM Baby Holiday Themed Pacifiers!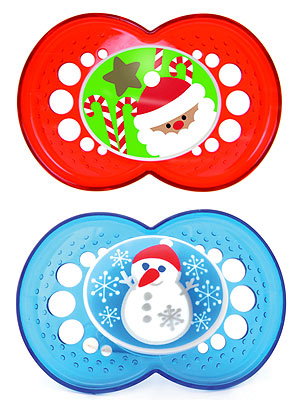 MAM
Shopping for baby just got easier this season. MAM Baby has launched a super cute holiday collection of their innovative pacifiers.
Made with the company's patent-pending 'silky' soft silicone, they're ultra soothing and completely BPA-free. They're also designed in a comfortable orthodontic shape and sport strategic air holes to prevent skin irritation.
Choose from any of the three different designs ($6.99 for set of two)—they're all perfect stocking stuffers.
Still looking for cute presents that won't break the bank? Check out our adorable, yet affordable picks here.