Kate Beckinsale and Lily: Black Out!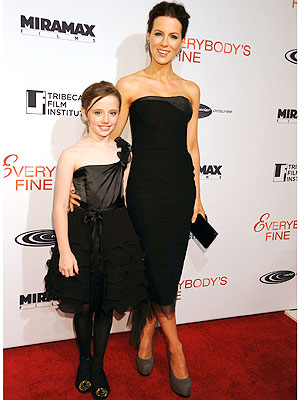 INF
She's hitting the premiere circuit!
After stepping out with dad Michael Sheen for his New Moon premiere last month, Lily Mo, 10 ½, accompanied mom Kate Beckinsale to her own red carpet event on Thursday evening in New York City.
The film, Everybody's Fine, stars Kate and features Lily in a small role, playing her mother as a child in flashbacks.
Everybody's Fine is in theaters now.