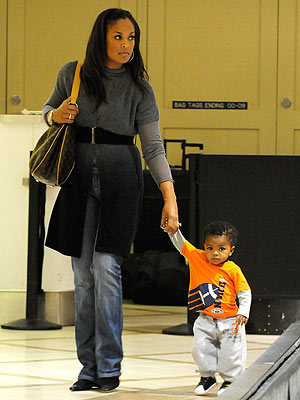 Hot Shots Worldwide/Splash News Online
Laila Ali keeps a hold on her son, 15-month-old Curtis Muhammad Jr., while arriving at Los Angeles International airport on Tuesday in California.
So what's the latest with CJ? The former boxer and Dancing With the Stars alum tells Celebrity Baby Blog,
"Oh my God, he's walking and running and acting wild. Loving it, loving every minute of it!"
CJ is Laila's son with husband Curtis Conway.