Viggo Mortensen Says Children Are the Teachers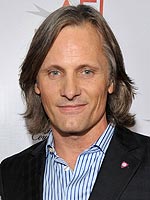 Lester Cohen/WireImage
When Viggo Mortensen was approached to star in The Road, based on the novel by Cormac McCarthy, his initial interest in the role seemed less than promising. However, despite his desperate need for a vacation, the actor accepted as not only could Viggo relate to his character's extreme exhaustion, but the two were also linked by the bond of fatherhood.
"He's dying of tiredness. All that keeps him going is trying to keep himself and his son alive," he tells PARADE of his character, who, along with his son, is on a quest to survive in a post-apocalyptic setting.
A proud father himself to "multitalented" Henry Blake, 21 — "he writes poetry and music…he's done some acting [and he's] also into archaeology" — Viggo notes that the movie's focus on the father-son relationship indeed mirrors that of real life.
"The son becomes the teacher, which is something I think a lot of parents can relate to. At a certain point your kid starts saying, 'You tell me I should do this and do that. Why don't you follow some of your own advice?'"
And while Henry may have taught Viggo a lesson or two over the years, his son's seemingly bright future did not dispel the doting dad's guilt. "You're like, 'What if I'm away from my infant son or daughter for a few hours, do I trust someone else to take care of them?'" he confesses.
"Then, later in life, you're more concerned about whether you'll be around anymore to help your children when they're out of the nest."
Henry is Viggo's son with ex-wife Exene Cervenka. The Road is now in theaters.
Source: PARADE
— Anya