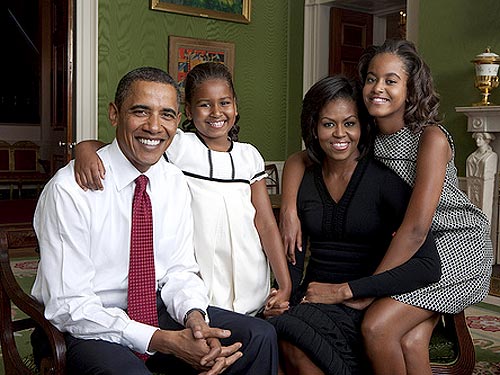 Credit: Annie Leibovitz/The White House
While visiting Paris this summer, Malia and Sasha Obama visited upscale children's boutique Dino e Lucia and snapped up some fancy black and white dresses. The sisters liked them so much they wore them while taking the first official Obama family portrait photographed by Annie Leibovitz.
Dino e Lucia is known for creating beautiful clothing for boys and girls (sizes run from 4 to 14). Unfortunately, the styles the Obama girls are wearing aren't available stateside. But you can buy other pieces from their retro-chic inspired fall/winter collection. Westvillagekids.com and Pumpkinheadkids.com both stock their designs.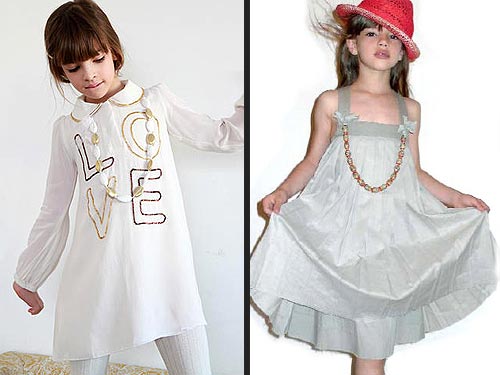 Dino E Lucia