Ziggy and Judah Marley Participate in Parade
For Ziggy Marley, Thanksgiving was celebrated in New York City this year! The musician spent his Turkey Day appearing in the Macy's Thankgiving Day Parade with daughter Judah Victoria, 4 ½, in support of his latest solo record, Family Time.
Ziggy, 41, is also dad to Daniel, 20, Justice, 18 next week, Zuri, 14, and Gideon Robert Nesta, 2 ½.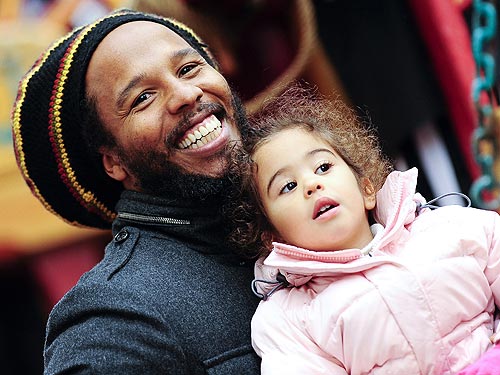 Ray Tamarra/FilmMagic