BottleSnugglers: Adorable and Practical!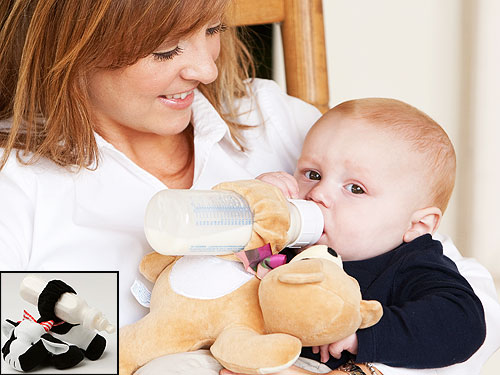 BottleSnugglers
Want a free hand while feeding your baby? Try the adorable and cleverly designed BottleSnugglers ($23.95).
Made of soft velour, these plush stuffed animal bottled holders have an elastic band that wraps around the bottle to hold it securely in place while your little one feeds.
"They truly allow you to multi-task," says creator, Jennifer Marko. "If your toddler is crying for a juice box, you can use your free hand to open the fridge while carrying a feeding baby in the other arm. It's really the 'third hand' that we all wish for at times."
It's also perfect for moms of multiples, especially for those hectic middle-of-the-night feeds.
Want one? Styles include the Cuddly Cow, Charming Teddy Bear, Pinky Pig and Precious Puppy. It was also recently awarded the coveted iParenting Media Award.