Fun Tunes: Brady Rymer and the Little Band That Could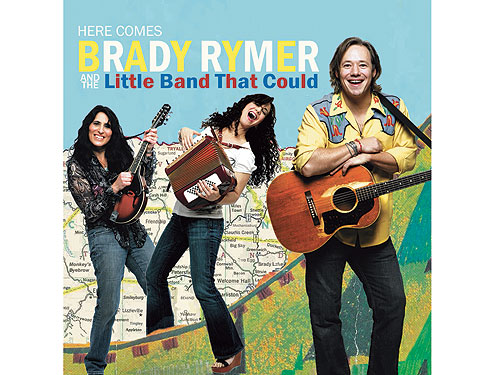 Brady Rymer and the Little Band That Could
We're always on the lookout for music our kids will love. So we were excited to get a copy of Here Comes Brady Rymer and the Little Band That Could (2008).
The GRAMMY nominated self-titled CD is full of feel-good R&B and classic rock songs the whole family will enjoy. One of our faves is "Jump Up". It put our little ones — and us — in a good mood every time we heard it.
After getting his start in a band called From Good Homes touring with big name artists like Bob Dylan, David Crosby and Dave Matthews, lead singer Brady Rymer decided to take a break when he started having kids. While enjoying being a new dad, Rymer started writing songs and playing gigs at mommy and me groups, schools, daycares and parties.
Eventually, Rymer started recording again much to the delight of parents everywhere. His other albums include Every Day is a Birthday (2006), I Found It! (2004), Look at My Belly (2002) and Good Morning, Gus (2000). We definitely recommend getting the complete collection.
Want to see Rymer and his band in concert? Check his website for upcoming tour dates in your area.