Christie Brinkley and Sailor: Tea Party Hosts!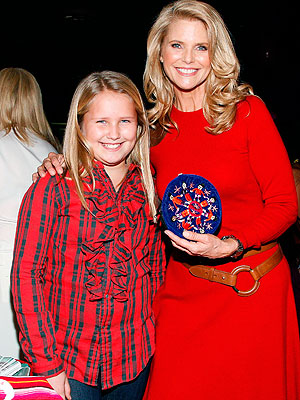 Amy Sussman/Getty
Red alert!
Christie Brinkley and her daughter Sailor Lee, 11, were made "honorary angels" at the launch of Tea Party Angels, a new national fundraising program for that asks mothers and daughters to host tea parties to raise money for girls in need around the world.
The event was held Saturday at the Doubles Club in Manhattan.
The model is also mom to Jack Paris, 14, and Alexa Ray, 23.