The Alba-Warrens: Breakfast Buddies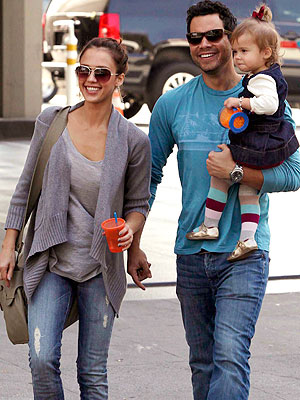 Flynet
The Alba-Warren family was all smiles as they left Urth Caffé after breakfast on Saturday morning in Beverly Hills, Calif.
After filling their bellies, Cash, Jessica and 17-month-old Honor Marie ran a few errands before returning home.
See more pictures of this adorable trio in their family photo album!
Honor wears Baby Emi's Jingle Bells bracelet/anklet ($40) from Jewels & Pinstripes Celebrity BUMP Bag. CBB Readers: Get 10% off online orders with Baby Emi using code CBB10.