Kourtney Kardashian: Knock Out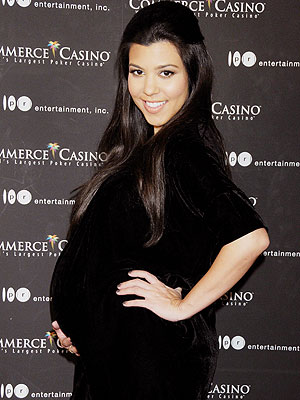 Gregg DeGuire/PictureGroup
Kourtney Kardashian cradles her bump while posing at the Kardashian Charity Knock Out, held Tuesday at the Commerce Casino in Los Angeles, Calif.
"Today I vowed that I was going to wear flats, and then last second, I threw on some heels," the reality star, 30, explained. "I can't wait to sit down already. It's hard carrying extra weight. I'm over the red carpet being pregnant."
Kourtney is due with a baby boy at Christmas.