Junk Food Clothing Launches Exclusive Line at GapKids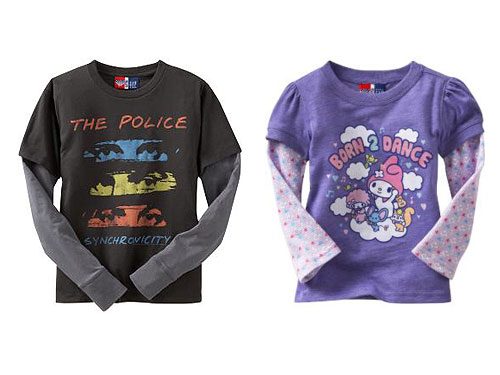 Junk Food Clothing
We're big fans of Junk Food Clothing's fun graphic tees. So we were excited to hear they were partnering up with GapKids for an exclusive line (only available at Gap stores) called Junk Food Loves GapKids.
The whole line rocks! We especially love the 2-for-1 layered styles (the cool Police rocker tee and adorable Hello Kitty top, above) — they're a winter weather must-have. Prices range from $22.50 to $24.50.
Mini celeb fans include Maddox and Pax Jolie-Pitt, Honor Warren, Max Bratman, Bronx Wentz, Olive Baron Cohen and many more.