Caught Caring: Rachael Ray and Yum-o
Teaching kids the importance of healthy eating habits is a priority for most parents, and although Rachael Ray isn't a mom herself, it's not stopping her from doing the same. The 41-year-old television chef and talk show host recently kicked off her Yum-o Lunch Program in New York, which partners with the city's Department of Education to provide tasty and nutritious meals for public school students.
The non-profit organization was founded in 2006 with a stated goal of empowering kids and their families to develop healthy relationships with food and cooking by teaching families to cook, feeding hungry kids and funding cooking education and scholarships.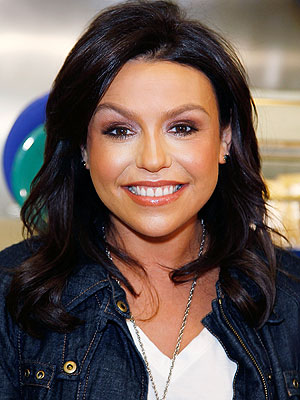 Joe Kohen/Wireimage
"[Cooking] helped a lot with my self-esteem and kept me centered and focused through tough times in my life," Rachael tells the Celebrity Baby Blog.
"It really changed the quality of my life and that's why I think it's so important to teach children at a very early age that good food can be fun."
She adds, "I love being around kids. I like being able to make a change in their lives for the better."
Yum-o accomplishes its mission with a three-pronged approach: Cook, Feed and Fund.
Kids can visit the Yum-o website to gain tools and resources for making easy, healthy, affordable meals including age-appropriate recipes and tips for the kitchen.
Yum-o partners with organizations such as Share Our Strength (SOS) to make feeding the nation's hungry children a priority, while also working with organizations throughout the country to raise awareness about and contribute to special projects that address this issue.
Lastly, Yum-o helps kids reach their food-related career goals by funding scholarships and recognizing public schools that are offering food or nutrition programs that incorporate healthy choices.
Rachael — married to lawyer John Cusimano since 2005 — is quick to point out that her organization not only helps others, but herself as well. "[Working with children] helps fill that nurturing need that I think every woman has," she explains. "It's very personal to me. It's my way to have a whole bunch of kids."
For information on how you can help, click here.
— Missy with reporting by Andra Chantim