Shop 9 Months to Grow for Stylish Maternity Clothing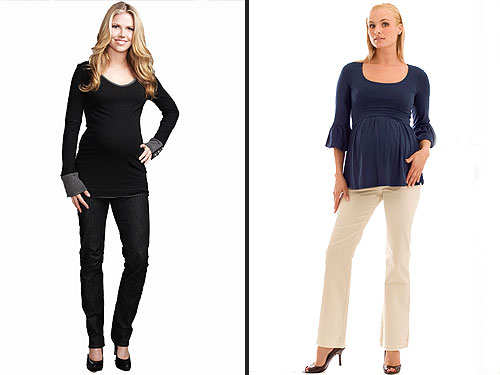 9 Months to Grow
Shopping while pregnant is never easy. What should you buy? What size should you get? And is it really worth it — especially if you're only going to wear it for a short period of time? Online maternity clothing boutique 9 Months to Grow just might be the answer to all your buying needs.
From skinny jeans to pretty party dresses, you'll find lots of trendy pieces that will keep you styling, well, the whole 9 months. More importantly, the prices won't hurt your wallet.
One of our faves is the Button Cuff Maternity Tee ($80, above left). We also love the Tribeca Maternity Cardigan ($110). It's the ultimate winter must-have, plus it'll keep you cozy after the baby arrives.
Right now, the shop is offering CBB readers an exclusive discount of 25% off all orders. Just use code "cbb25" at checkout. Hurry up, the offer ends on November 2nd.